Katherine Heigl's Fashion Emergency!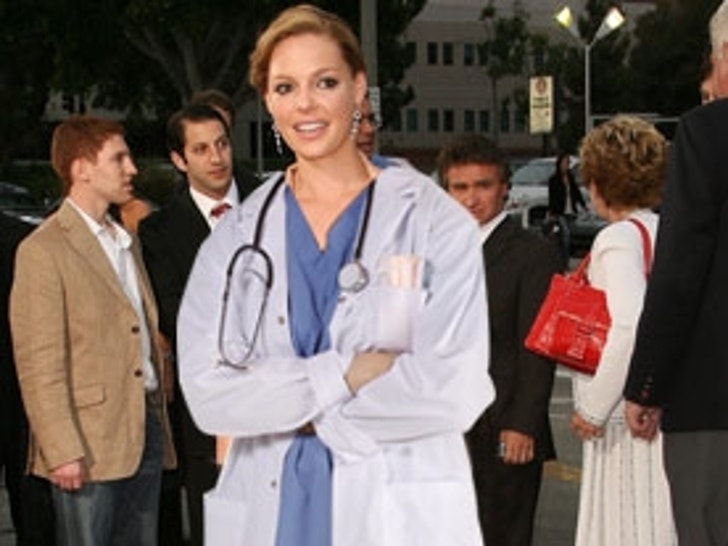 "Grey's Anatomy's" Katherine Heigl loves scrubs -- and by that we don't mean Isaiah Washington!

Heigl may not be a doctor, but she plays one on TV, and has decided to get into the celeb fashion biz by launching a clothing line -- of medical scrubs and healthcare industry uniforms! Nurse!
The Katherine Heigl Collection will feature designs "appropriate for women of all ages who work in hospitals, private residences, clinics, dental offices, labs, spas and other healthcare environments." Perfect for the code red carpet!
Most items in the catastrophic couture line are priced under $25 and will be "available this fall in retail outlets, online stores and catalogues selling women's medical apparel." Like Abercrombie & Splint, H+M.O. and Gap Smear.