Wayne Brady Files for Divorce
Wayne Brady
Files for Divorce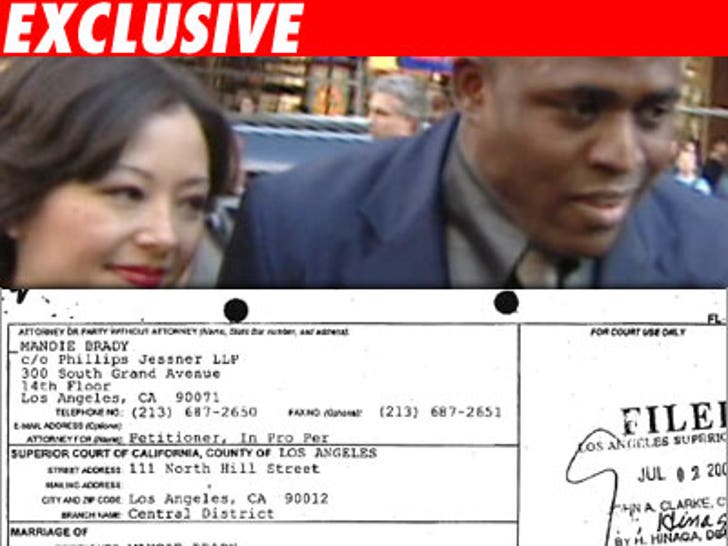 Former talk show host Wayne Brady is singing the blues today. TMZ has learned that the "Whose Line is it Anyway?" star's wife, Mandie Taketa Brady, has filed for divorce.
The divorce documents, filed today in Los Angeles County Superior Court, cite irreconcilable differences for the split. Taketa is also requesting join custody of their daughter, 4-year-old Maile Masako Brady.
Papers indicate that the Bradys actually split a year ago, in April '06, but did not officially file for divorce until today. The two were married in 1999.
A rep for Brady told TMZ "After a prolonged period of separation, Wayne Brady and his wife Mandie are divorcing, citing irreconcilable differences. The split is very amicable and they continue to remain the best of friends and committed parents."