Nicole Pissed Off Over Piss Test
Nicole
Pissed Off Over Piss Test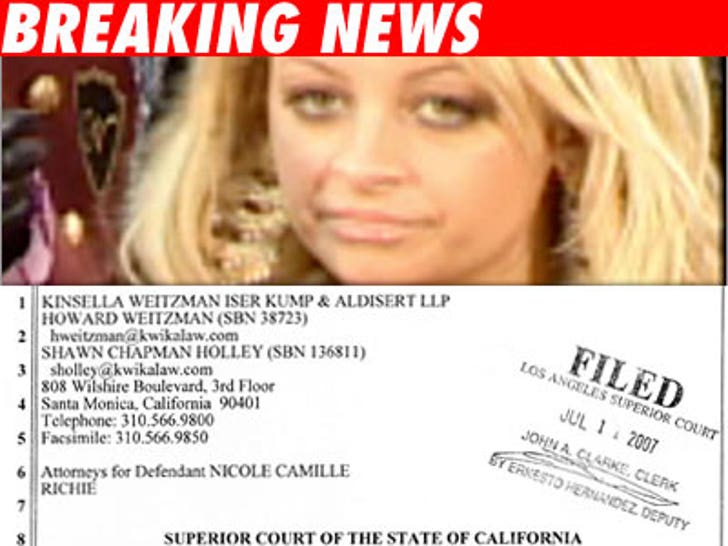 Sources tell TMZ the test that allegedly proves Nicole Richie was under the influence was a urine exam-- not blood.
In a declaration filed today and obtained by TMZ, Nicole's lawyer, Shawn Chapman Holley, challenged the urinalysis on grounds that it's unreliable -- blood is generally considered the more accurate test.
The cops say Nicole confessed that she had taken Vicodin and smoked pot before driving the wrong way on an L.A. Freeway last December.