Steven Seagal: I Got Opri'd!
Steven Seagal:
I Got Opri'd!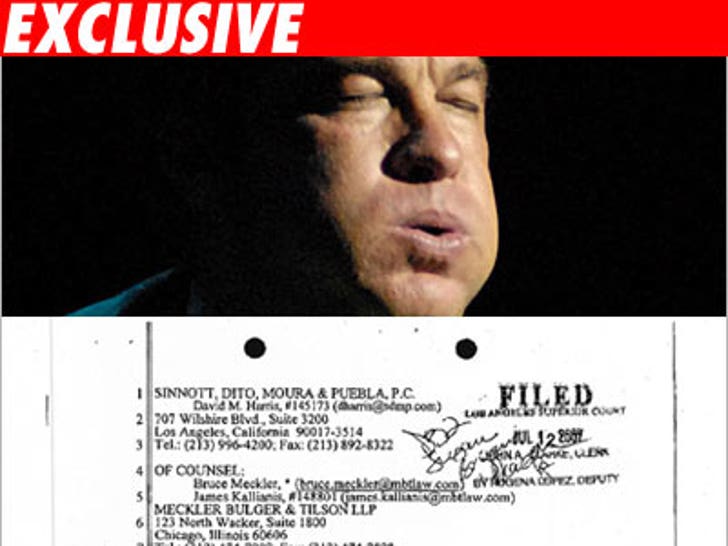 The lawyer who defended Steven Seagal in a mob case is now under siege by the former action star for giving him the Debra Opri treatment -- by allegedly charging him somewhere over a million bucks! It takes a lot of bad acting in action movies to earn that kind of dough!
In a lawsuit filed Thursday in Los Angeles County Superior Court, Seagal claims that he was billed at least $1,084,202 in fees and expenses by Loeb & Loeb, the legal team he hired for an extortion trial in 2002. In the suit, Seagal claims he happily paid several of the law firm's pricey bills until July of 2003, when he "had grown skeptical of defendant's experience, its representation and its billing practices." Steven says he then decided he was being "substantially overcharged," and that the firm still wants him to pay more than half a million clams.
Seagal is suing for at least $450,000 in damages. Calls to Loeb & Loeb were not immediately returned.