The Ghost of Lindsay's Future
The Ghost
of Lindsay's Future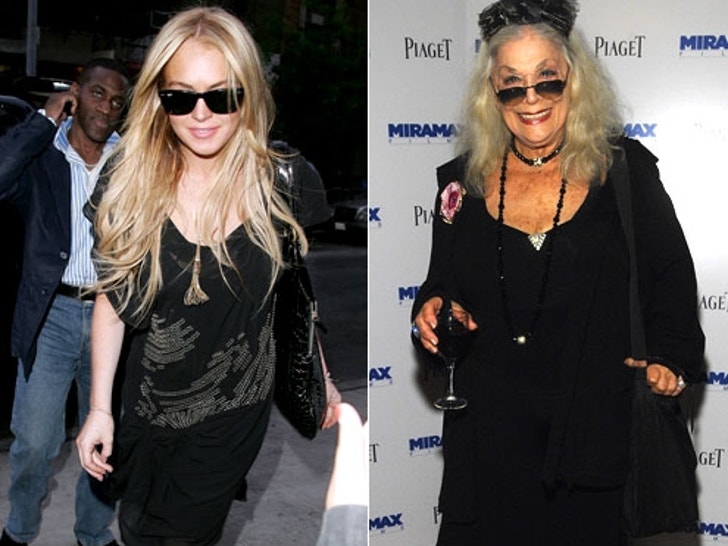 Assuming she makes it, TMZ has obtained a glimpse of what Lindsay Lohan will look like in 62 years -- the spitting image of 83-year-old actress, Sylvia Miles! Party like it's 2069, Linds!
Ms. Miles turned up at the movie premiere of "Becoming Jane" in New York on Tuesday, sporting the essential starlet accessories: shades, oversized bag and ballet flats, but traded her Venti-sized coffee cup for a glass of red wine. Linds won't be needing that SCRAM bracelet any more!
Miles has received two Oscar nominations. Perhaps LiLo will someday get one too -- for playing herself!