The Lost Olsen Twin: Elaine Stritch!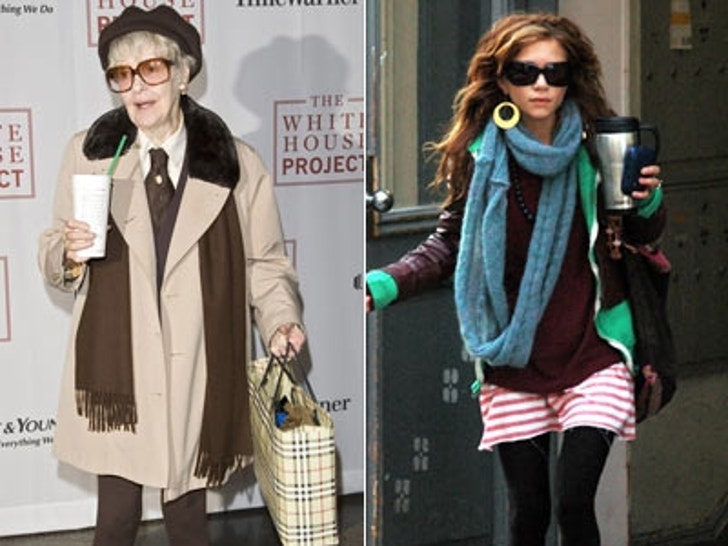 82-year-old Broadway legend Elaine Stritch rocked the latest in Mary-Kate Olsen chic at an awards show at the American Museum of Natural History in New York on Wednesday.

The comedy relic sported her paparazzi princess, de rigueur, oversized 70s granny shades, form-fitting leggings, a shopping bag -- and the essential Venti-sized Starbucks cup. Tiny dog, Blackberry and less famous sister not included!
Her Robertson Blvd. look is almost complete, but there's no word on whether Stritch plans to get a DUI, breakup with an oil heir -- or flash her goods!