Chris Cornell's Kids: Audioslaves!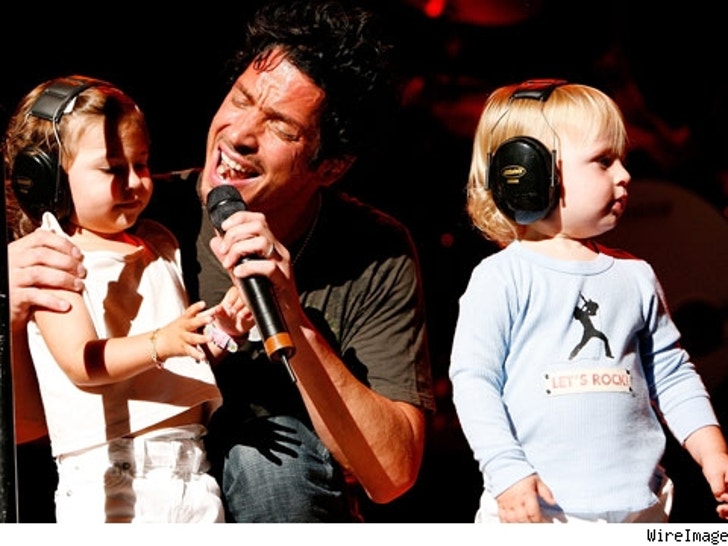 Former Soundgarden and Audioslave frontman Chris Cornell serenaded his two biggest fans last night -- his kids! Rock-a-bye babies!

While performing at NY's Beacon Theater on Tuesday, Cornell brought out his headphone-clad daughter and son, Toni and Christopher. Could ya keep it down, dad?!
Rock n' roll daddy day care (or hearing impairment) doesn't get any better than this!