Bon Jovi -- Anatomically Incorrect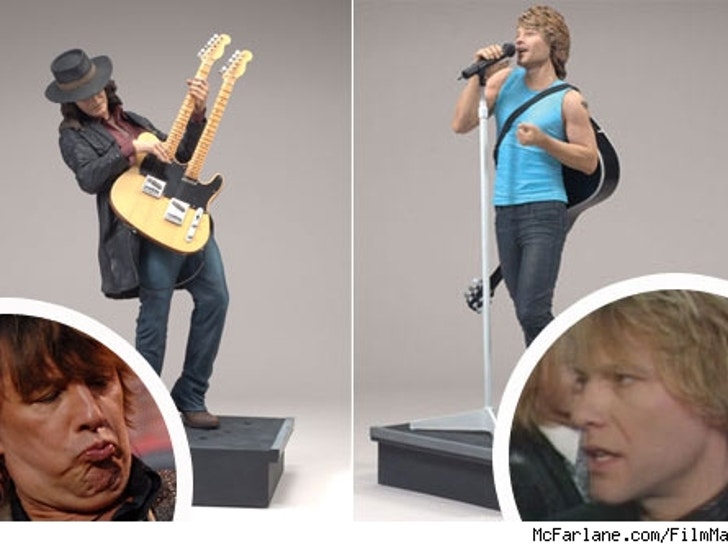 From Paris to Britney to Hilary -- and let's not forget our dear Olsens -- celebrity dolls are all the rage. It was only a matter of time before they made a Bon Jovi doll. Yes, Bon Jovi. Pre-coiffed just like Barbara Walters!

The good people at McFarlane Toys have created the Jon Bon Jovi and Richie Sambora stand up "figures." They're perfect for die hard fans or as a gift for that "special" Bon Jovian in your life. The toy states that it's made for ages 13 and up. Good call! Especially since probably no one under 30 has ever heard of these guys -- unless you say, "One of them is that guy who was married to Heather Locklear and then dated Denise Richards." Even then, doubtful.