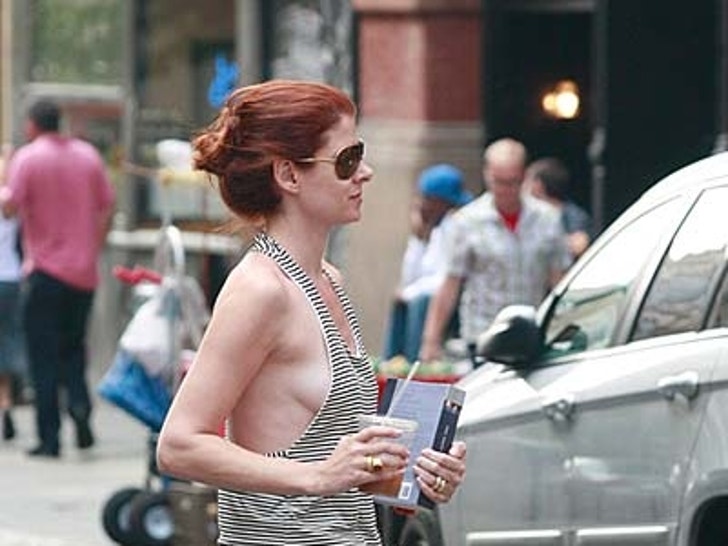 Sitcom queen and former Junior Miss Rhode Island, Debra Messing, who will be 39 next week, slapped on a romper, a belt and some Gilgamesh era sandals for a shopping romp around Prince Street in Soho yesterday.

Debra's bits and pieces were snapped outside of Fragments jewelry store, where she looked ready for a swim in the deluge that hit New York City yesterday, flooding subways and leaving the streets to only the most stouthearted shoppers.
Miss Messing's been busy with her son, Roman, who's 3 now -- but will be heading back to the big screen in the greatly anticipated remake of George Cukor's 1939 classic, "The Women," to be directed by Emmy winner Diane English.