Matt's Former Manager Wants Friendly Money!
Matt's Former Manager
Wants Friendly Money!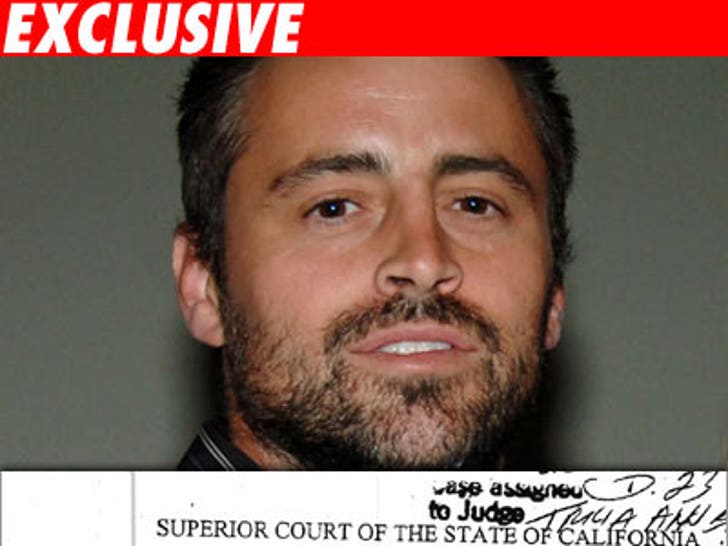 TMZ has obtained a lawsuit filed today by Camille Cerio, who says she's owed big bucks by Matt LeBlanc!
In the suit, filed today in Los Angeles County Superior Court, Cerio says she acted as LeBlanc's manager from 1994 to 1995. In a letter filed with the lawsuit, dated April 4, 1994, LeBlanc directs that "a check in the amount of 15% of the gross compensation for pilot and series derived from 'Friends Like Us'" be made payable to Cerio. "Friends Like Us" was the original title of NBC's hit series, "Friends."
Cerio says Matt told her that her services would no longer be needed in 1995, but she claims he continued to call her for career advice well into 1998. Cerio says Matt, as proved by the signed letter, owes her in excess of $1 million bucks.
Cerio is demanding LeBlanc open up his books and show her the money ... proving just how much he made from "Friends" and its ill-fated spinoff, "Joey."
A rep for LeBlanc told us, "In a land of meritless lawsuits, this is the king of all cases without merit."