Diane Keaton: Something's Gotta Give!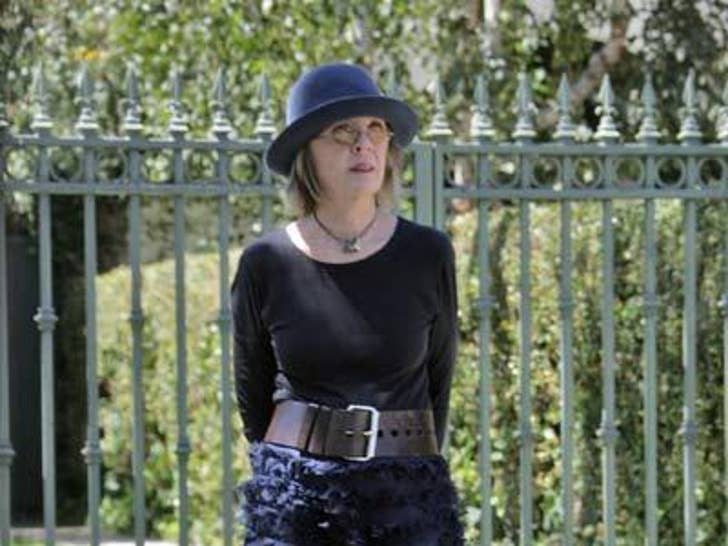 "Punky Brewster's" long lost grandmother has surfaced -- in the form of Diane Keaton's latest fashion fiasco!

Sporting one of her signature mishmosh outfits, which included a hat leftover from the "Annie Hall" wardrobe department, a Santa Claus belt, Bed, Bath and Beyond issued skirt, and Jason Voorhees' "Friday the 13th" motorcycle boots, the 61-year-old beaut showed up to the construction site of her new Beverly Hills home on Tuesday.
It's a hard hat area, indeed!