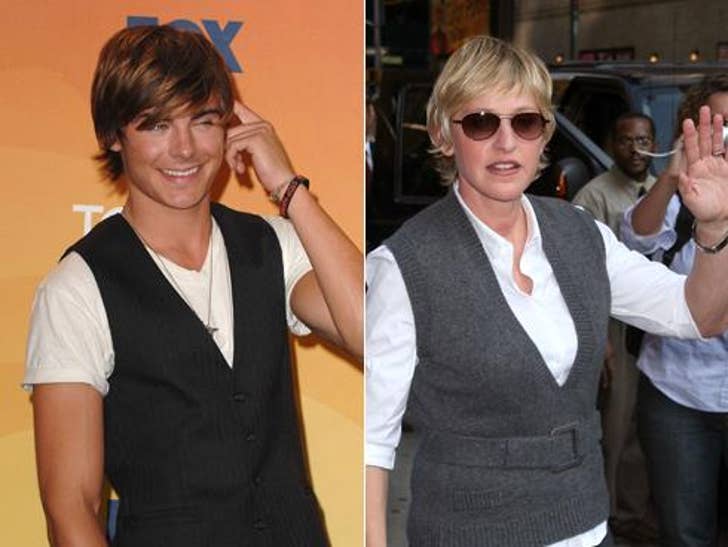 Move over Mary-Kate and Ashley, there's a new set of identically dressed style icons taking the country by storm -- Zac Efron and Ellen DeGeneres!

"High School Musical's" 19-year-old resident hunkthrob and daytime TV's funniest hostess hit up both coasts this week, dressed in similar gray vests, crisp white shirts and luscious shag haircuts. Gorge! Efron was snapped arriving to the "Teen Choice Awards" in L.A., while DeGeneres waved to her legion of fans outside "The Late Show" in NYC.
Zac and Ellen make a lovely couple.