Dre, Timbaland and Levine Show Off Their Guns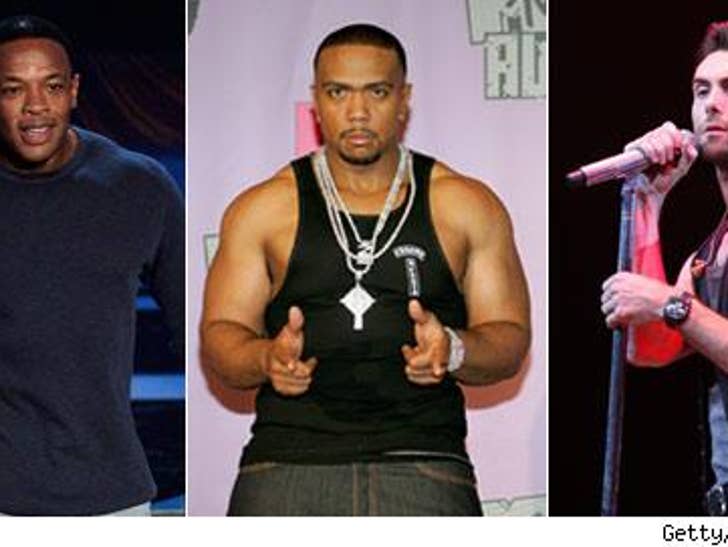 In between all the lip synching, bitch slappin' and sore-losing at last night's VMAs, some musicians found time to show off their newly ripped, worked-out bods! Gimme more!

Looking like "Fan 4's" The Thing, Dr. Dre appeared in all his massive rock-hard glory. Sippin' on gin and juice? No longer keeping his muscled bod on the down low, Timbaland brought sexyback by accentuating his jewels with a slimming little black tank! While Maroon 5's formerly scrawny lead singer/gigolo rocked his buff shoulders and biceps in a regulation hipster vest. It's getting harder to breathe!