"Motley Crue" Manager in Free Ticket Fiasco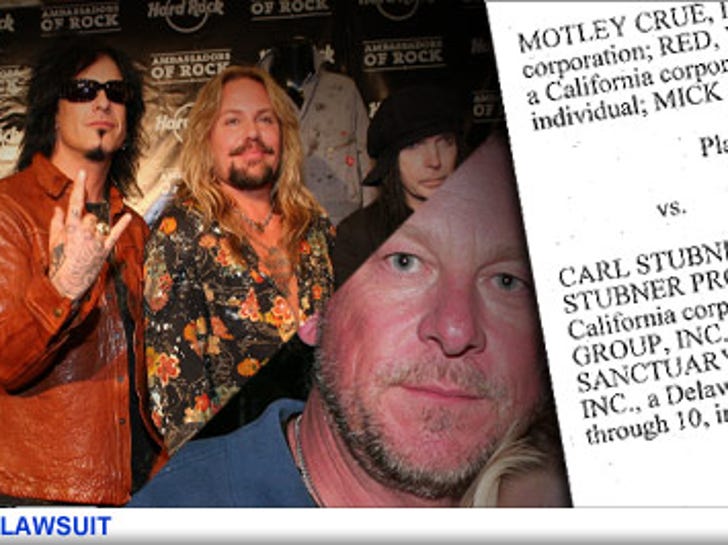 Music mogul Carl Stubner allegedly scalped free tickets that were given to him when he managed rock group "Motley Crue."

According to an amended complaint obtained by TMZ, Vince Neil, Nikki Sixx and Mick Mars accuse Stubner of requesting tickets to the rock shows, and then selling them at scalper prices to line his own pockets. The band claims he used "his position and status of a manager ... and demanded numerous complimentary tickets per show, which he resold."
The only question is: Did he manage Motley Crue in the 90s? These members of the band say yes- and they say they can prove it.
A rep for Sanctuary Group could not immediately be reached.
Update:

Tommy Lee tells TMZ, "I am a founding member of Motley Crue. Based on internal band issues aired publicly, my future with the band is uncertain. I have tried to meet with my band-mates repeatedly without success but have informed them that I'm not walking away from my band of 25 years. It troubles me that the current legal issues which were filed by the corporations against my personal manager are separating us and causing more dysfunction. I hope we can work this out amongst ourselves."