Courtney Love's Celebrity Skin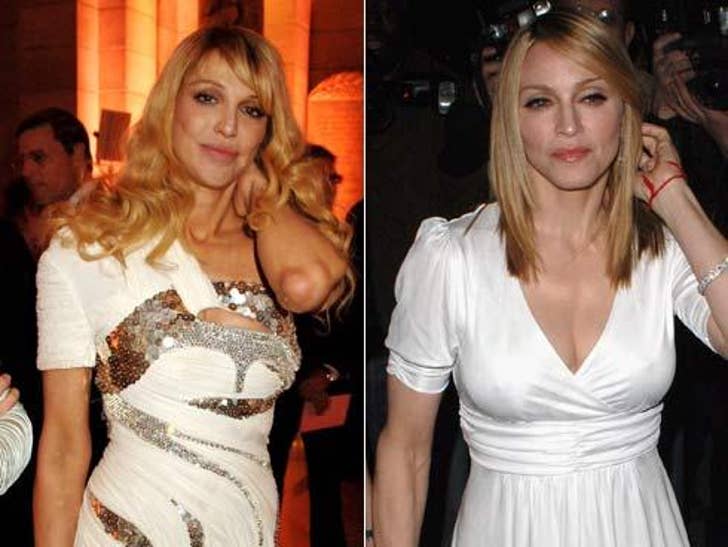 Against all odds, rock-n-wreck diva Courtney Love (left) managed to keep it together long enough to reassemble her mangled parts and don her best Madonna drag (right). Like a surgeon!

The 43-year-old widow attended a fashion gala in London on Tuesday, looking, dare we say, good! The apocalypse is near, people! Shrouded in a Long Island divorcee's sequined '70s disco gown, Court conjured up Madge's look from back in March -- right down to the pose. Kabbalah say what?!
Despite a multitude of additives and preservatives, there's no way to know just how long Courtney's new veneer will last -- enjoy it while you can!