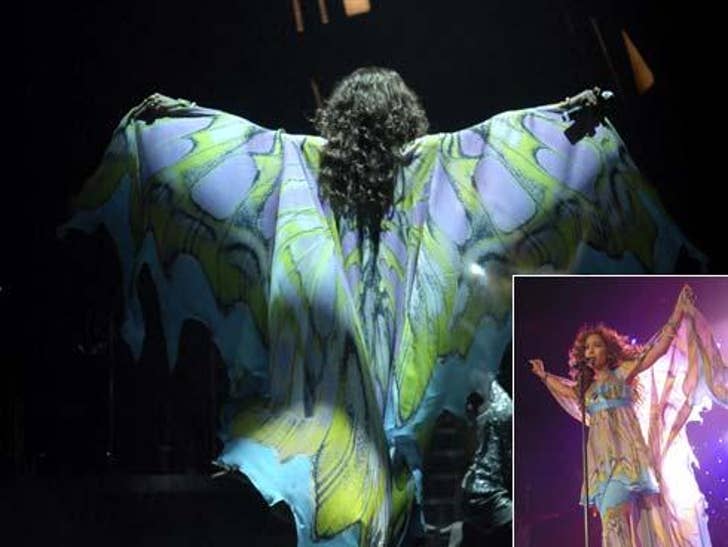 Don't be fooled by the wings that she got, but Jennifer Lopez's tie-dyed butterfly Carnival Cruise line resort wear ensemble doesn't fly, girl!

The allegedly not-pregnant 38-year-old wafted onstage in Atlantic City on Saturday, for the launch of her tour with hubby Marc Anthony. He's the wind beneath her wings!
In a belly-hiding getup, La Lopez metamorphosed into a nearly airborne Lainie Kazaan-esque '70s "Love Boat" lounge singer. Live on the Lido deck -- Jenny from the cocoon!