Daughtry or Diesel? Mag Can't Tell the Difference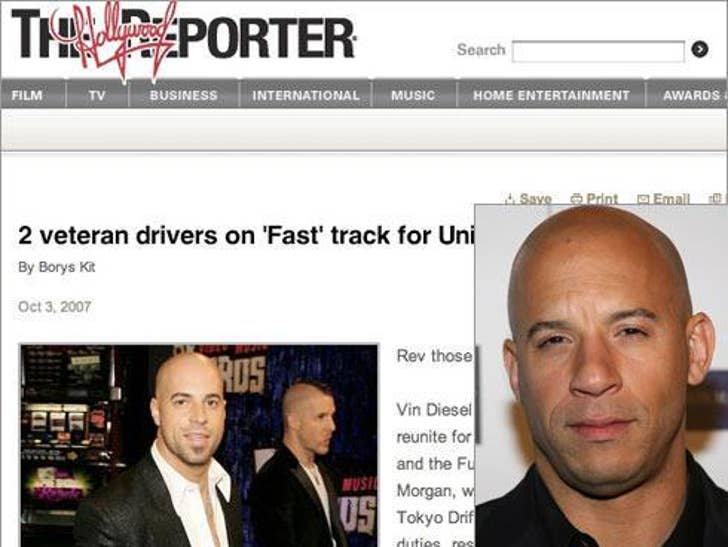 Has Vin Diesel's movie career fallen so far that he's mistaken for an "American Idol" contestant?

Today's Hollywood Reporter boasts that Diesel and Paul Walker are in talks to reunite for the fourth installment of "The Fast and the Furious." While the print edition showed a pic of Diesel and Walker together, the website put up a pic of "Idol" star Chris Daughtry with Vin's name below it. Nurse!
Makes sense though -- more people saw Chris on "Idol" than Vin in "The Pacifier."
UPDATE: Don't blame THR too much. Turns out if you go to Getty Images and search for Vin Diesel, the first pics that come up are of Chris Daughtry! All bald men really do like alike.