Shaunie Wants Overtime with Shaq!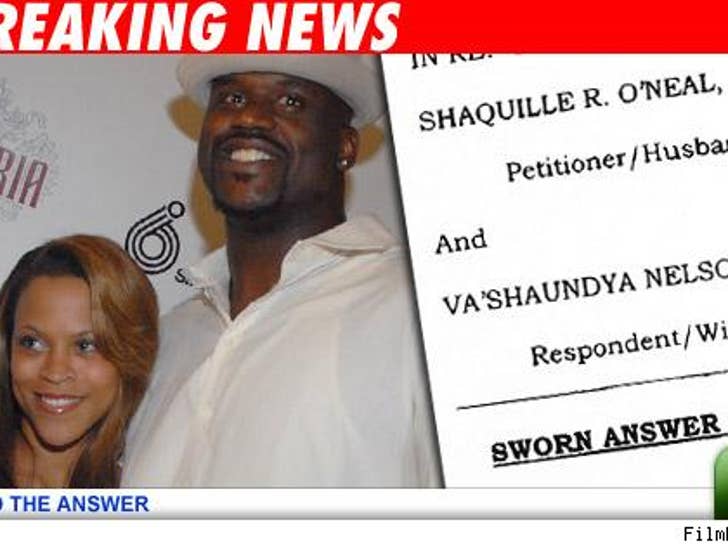 Like a lot of his NBA's foes, Shaquille O'Neal's wife is holding onto the Diesel for dear life, telling him in court papers that she doesn't think their nearly five-year marriage is "irretrievably broken."

According to her response, obtained by TMZ, Shaunie O'Neal also slam-dunks any notion, as Shaq had alleged in his own divorce petition, that she was "secretive" about her assets and also says she hasn't done anything "untoward with assets or monies" that belonged to Big Daddy. Shaq had alleged that Shaunie had put some of their money in "other entities," about which she says she knows nothing.
Mrs. O'Neal also adds that all of Shaq's sharp legal elbows have caused her "emotional pain and embarrassment."