Incredible Shrinking LiLo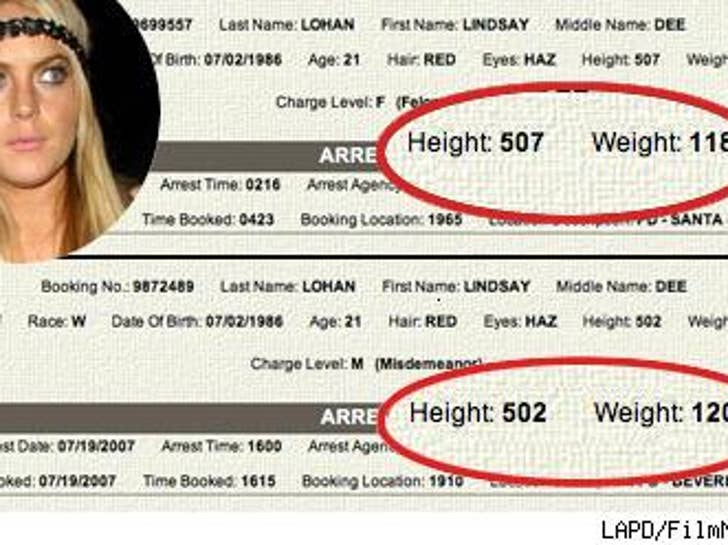 Now that she's left Utah rehab facility Cirque Lodge, driving disaster Lindsay Lohan must do the time for her July crimes. Back in August, LiLo was sentenced to a remarkably lenient 10 days community service and one day of jail time for her July high-speed hijinks. She's expected to report for service any day now.
Lohan was arrested twice in July -- a mere five days apart -- but her arrest records show some amazing growth in that time -- height wise.

Her first arrest, on July 19, Lohan was listed as 5'7" and 118 pounds. Five days later, she was booked at 5'2" and 120 pounds. She's magic!