Wildfires Displace Residents, Residents Displace Football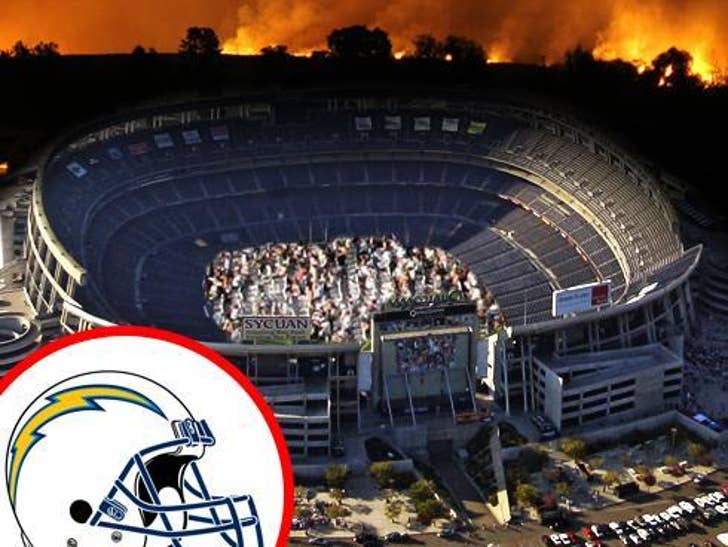 The San Diego Chargers call Qualcomm Stadium home -- but as of this morning, so do 10,000 people evacuated because of area wildfires. As a result, the team doesn't know when or where they'll be playing their next game.

Since the stadium is northeast of downtown and out of harm's way, it is being used as an evacuation center. Four years ago this week, the team was in the same exact situation and ended up playing a "home" game in Arizona. That could be problematic this week, since the Arizona Cardinals are off this week, and the stadium is scheduled to host a motorcycle show Friday through Sunday afternoon.
The Chargers are scheduled to host the Houston Texans on Sunday afternoon, and the NFL has not yet decided what to do.
Over 1,000 homes have been lost in the San Diego area.