Nicole Richie Smoking ... Mad!
Nicole Richie
Smoking ... Mad!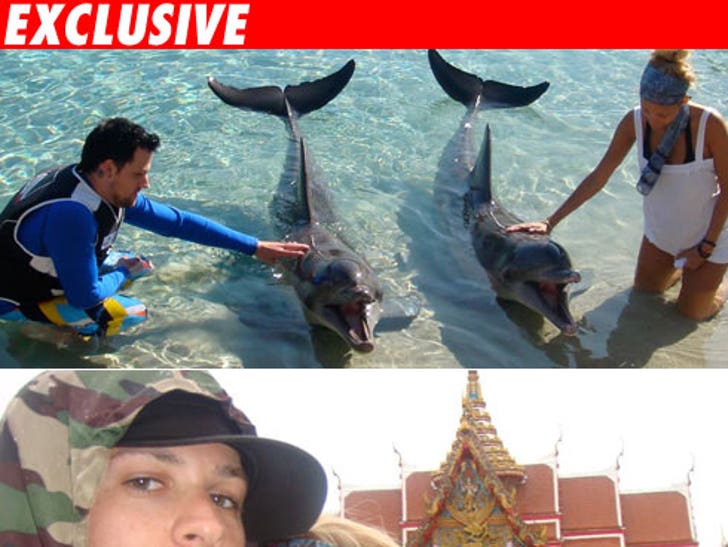 A report surfaced yesterday saying a pregnant Nicole Richie was recently seen smoking outside of two NYC restaurants, but that seems highly unlikely... as she's been out of the country and hasn't been in the Big Apple in months!
As seen in these pics, exclusively obtained by TMZ, Nicole spent the last couple of weeks in Australia and Thailand with her baby daddy, Joel Madden. The couple returned to L.A. directly from Asia on Oct. 26.
TMZ tried to smoke-out NY Post columnist Cindy Adams, who published the inflammatory item, but we were not able to nail down the exact date when Nicole was allegedly spotted lighting up. Cindy's spies are clearly a little slow with the tips, as Nicole hasn't been in NYC since September 5 for Fashion Week -- and that was nearly two months ago!
While Nicole, who is due in January, denies the accusation, her rep told TMZ, "It's frustrating when journalists don't check the facts."