New "Idol" Sex Tape: It Gets Worse for Sierra
New 'Idol' Sex Tape
It Gets Worse for Sierra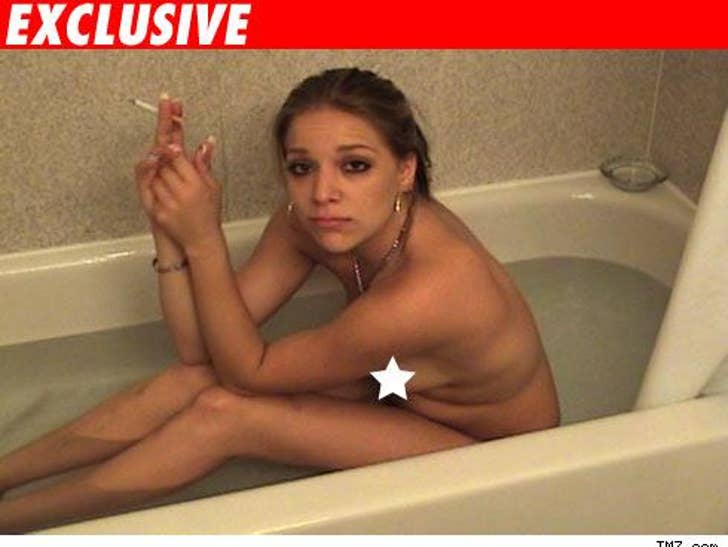 Just when Jessica Sierra thought that facing eleven years in prison was the worst news of the week, the "American Idol" finalist learned that Vivid Entertainment has obtained a sex tape featuring Jess -- and they're preparing to distribute it.
Here's one of the many titillating screen shots TMZ got from the hot tape, which show the wayward warbler in various sexual poses, in what looks like a cheap hotel room. (Note the ciggy in the bathtub.) Sources tell TMZ that the video, shot sometime this year, will be released before the end of the year, and just in time for the kickoff of "Idol's" seventh season.
The classy Miss Sierra was arrested earlier this week for disorderly intoxication and resisting an officer without violence. In a new audio tape of a jailhouse phone call, Sierra can be heard calling those same cops "crackers."