Ex-Gang Member to NBC: You Got Me My Ass Kicked!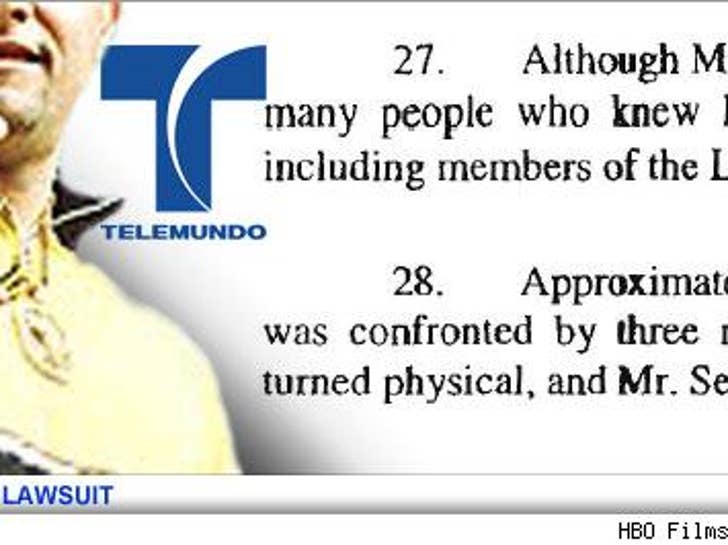 Get this. A gang member is suing the big peacock because he got beat up -- by gang members? Oh, the inanity!

An ex-member of the Latin Kings street gang is suing NBC and Telemundo, claiming they are responsible for two beatdowns he received for showing his face on TV. TMZ has obtained the lawsuit, filed in a Chicago court, in which Richard Sendejas alleges Telemundo producers tricked him into doing an interview about gang life by telling him his face and tattoos would be covered. I cut you -- out!
According to the suit, Sendejas broke the Latin Kings strict "silence to the outsiders" code when he appeared on the show "Rocio." In response, LKs allegedly kicked his ass, twice, landing him a guest appearance in a Chicago hospital.
The suit seeks over $500,000 in damages.