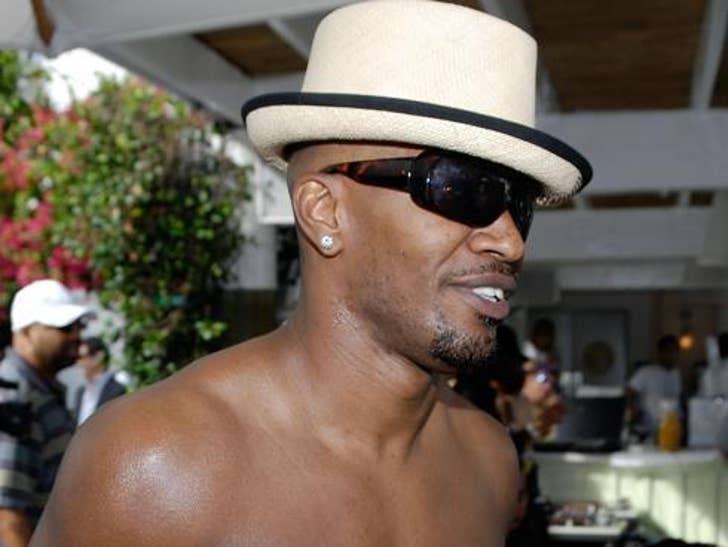 Temperatures reached ri-damn-diculous levels in South Beach on Friday -- when Jamie Foxx roamed shirtless (and possibly underwear-less) in Miami. Matthew McCona-who?!

Holding a cocktail and sporting shades, low-cut shorts -- and little else, the abs-olutely slammin' 40-year-old showed off his fine features, after hosting his Foxxhole radio show. Dranks to that!
Who wouldn't want a booty call from Jamie?!