Ashford's Shirt -- Not So "Solid"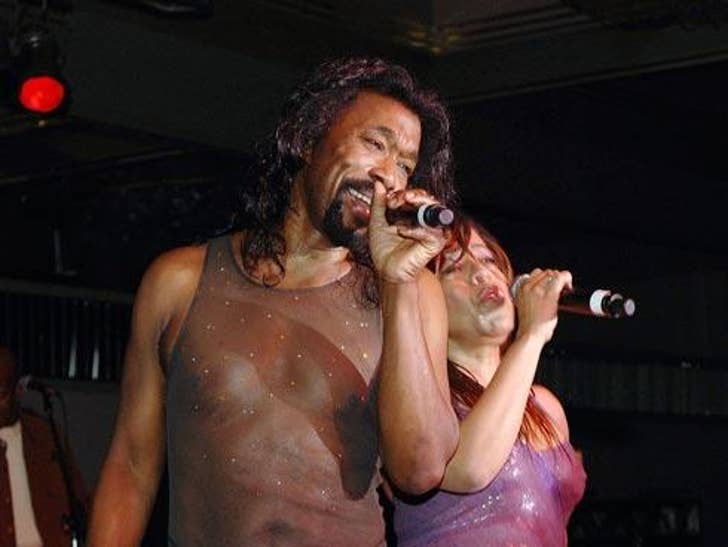 With regard to "menz's" shirts, married singer/songwriters Ashford & Simpson prove less is definitely not more!

While performing at a charity event in Atlanta on Saturday, 65-year-old Nick Ashford -- with his unfortunately purple cellophaned wife, Valerie Simpson, sported a woman's belt and an inexcusable studded, sheer tank top. Their outfits gave fans the blues!
The prolific duo are responsible for writing classic songs like "Ain't No Mountain High Enough." Hmm. Perhaps, that tune is about where Ashford could get away with wearing his International Male catalog blouse?!