Hoff to Wife -- Take My Money, Please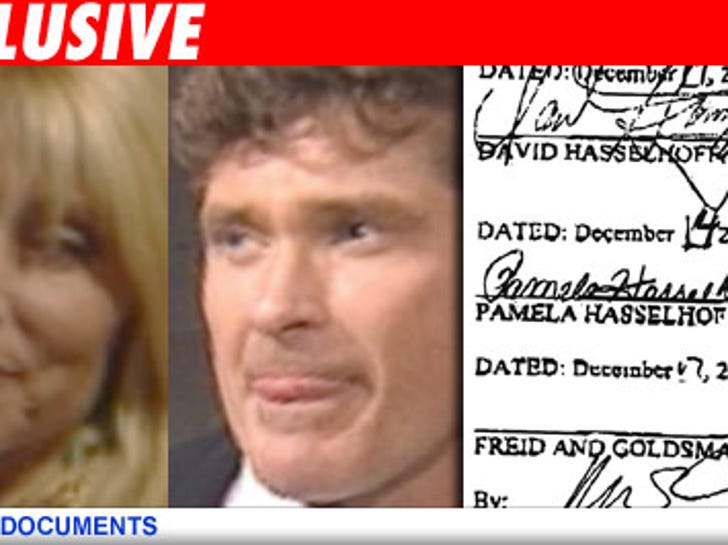 TMZ has learned Pamela Bach is walking away from her marriage to David Hasselhoff with $25K a month in combined spousal and child support, just $2K shy of what she is getting right now.

We're told the former couple inked the agreement late last Friday night. According to the deal, David and Pam will have joint physical and legal custody of daughters Taylor and Hayley. As for the jack, except for some separate property of David's, the split will be 50/50 as well.
The Hoffs have agreed to sell the family home in Encino, Calif., but we're told they haven't agreed on a price or a broker. The house will probably go on the market next June. Pamela has the right to live there until it's sold.
Reps for Pamela told TMZ yesterday that "a settlement has not been reached nor finalized."