Dog Dead Afternoon Suit for Pet Shop to the Stars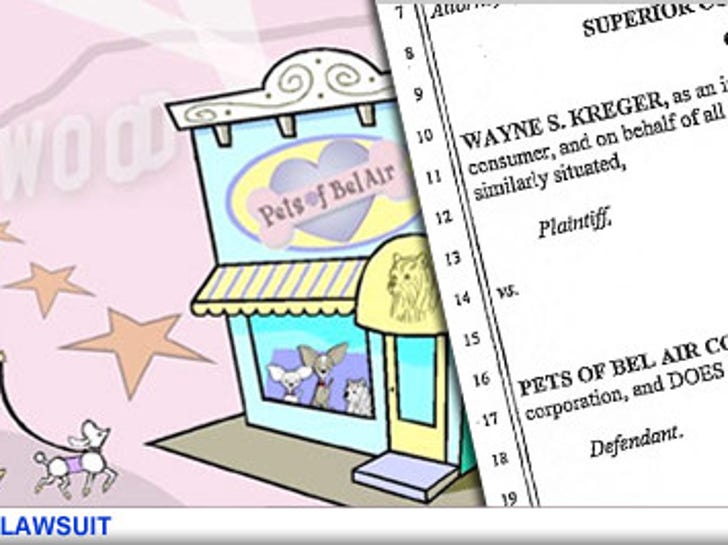 Pets of Bel Air -- the trendy pet shop that was exposed for having purchased their dogs from puppy mills -- has been hit with a class action suit by one dissatisfied customer. Their celeb clients include Paris Hilton, Denise Richards, Demi Moore, Britney Spears and Robin Williams.

In a lawsuit filed today in Los Angeles Superior Court, Wayne Kreger alleges he purchased a Chihuahua puppy from the store in August 2007. He claims he was told that dog was a "purebred American Kennel Club Chihuahua" and would be given papers proving it. He claims he never got the papers.
The lawsuit goes on to say that the Kreger was told by an employee that the dog might "become dehydrated and show a lack of interest in food." Sure enough, within two days, that happened and the dog was diagnosed with Parvo virus and died 10 days later.
Kreger is suing the store for false advertising and fraud and is asking for unspecified damages.
A rep for the store tells TMZ they have no indication on record that there was anything wrong with the dog, nor were they ever notified that anything was wrong. If they had been notified, they would have done all they could to fix it.