Widow Sues Over "Jersey Boys" -- Pay Like a Man!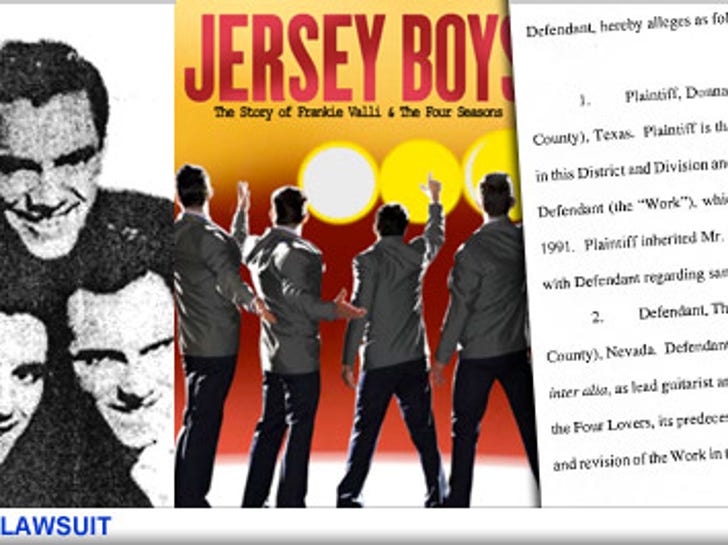 "Jersey Boys" -- the musical autobiography of Frankie Valli and the Four Seasons -- is a gigantic Broadway hit, and now the widow of a man who also wrote the band's story wants a piece of the big, fat, million-dollar-per-week pie. Big girls do cry!

Donna Corbello, widow of Rex Conrad Woodard, is suing the ex-lead guitarist and founding member of the band, Tommy DeVito, because she claims her late husband's book on DeVito's life was the basis of "Jersey Boys," but she's been cut out of the profits. Corbello is seeking a declaration that her late husband is the "joint owner" of that as-yet unpublished book, so that she'll see some windfall from any future profits from "Jersey Boys." The suit was filed in District Court in Beaumont, Texas.
The producers of "Jersey Boys" and the other members of the band are not named in the suit. Lawyers for Tommy DeVito could not immediately be reached for comment.