French Prez & Carla Try Egyptian Dip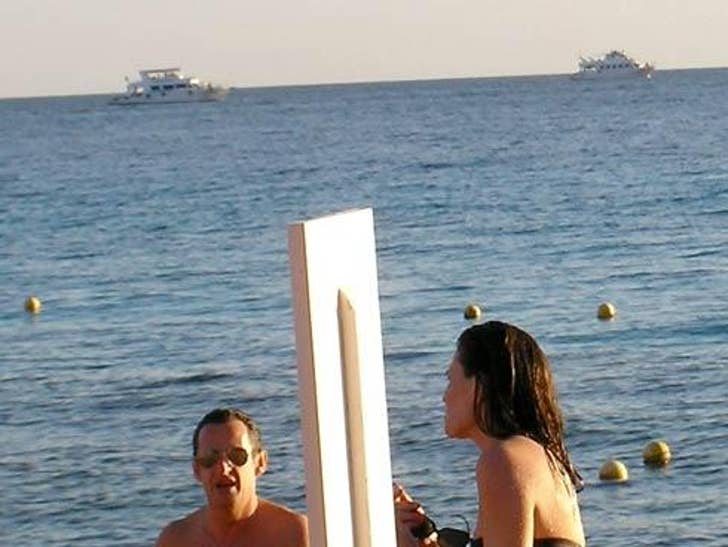 Yum! If anyone was wondering what French prez Sarkozy saw in Carla Bruni, perhaps this will help clarify things. And vice versa?

The 52-year-old tete of state took a dip with his model hottie girlfriend at the Red Sea in Sharm el-Sheikh, Egypt. Holy Moses!
Funny, in the 2,537 days George Bush has been in office, we've never seen him and Laura splashing around in Texas -- then again, let's all be in touch with our gratitude in the new year.