R. Kelly to Ne-Yo -- Don't Pee on My Parade!
R. Kelly to Ne-Yo
Don't Pee on My Parade!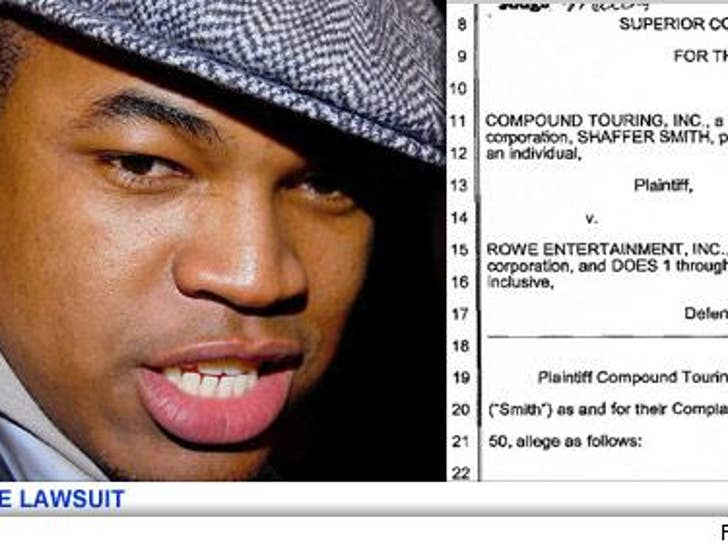 Fast-rising R&B star Ne-Yo is just so sick that R. Kelly tossed him from his tour, he's suing Kelly's promoter, alleging that they kicked him off the tour because he was getting more love from the fans than the main attraction. Yo ho!
In the lawsuit, filed in L.A. Superior Court against Rowe Entertainment of Atlanta, Ne-Yo (real name: Shaffer Smith) alleges that an "unknown representative of R. Kelly urged Rowe to terminate" him because of the "audience's and critics' more favorable reaction to Smith than the reaction to R. Kelly."
When Ne-Yo was dropped from the tour just before Thanksgiving, "contractual differences" were cited. Real crazy talk! Ne-Yo, who was set to make $785,000 for 25 dates, says he's only been paid $50K of that, and he's suing for that and for other compensatory damages.
Reps for Rowe didn't return a request for comment.
UPDATE: R. Kelly's spokesman, Allan Mayer, said, "The idea that R. Kelly had anything to do with Ne-Yo being dropped from the Double Up tour is just plain silly. As we said at the time, Ne-Yo was dropped because of a contractual dispute with the tour promoter, and in fact Ne-Yo is not suing Kelly but only the promoter. Ne-Yo may think blaming the situation on R. Kelly will improve his chances of collecting from the promoter, but if he does, he is sadly mistaken. Anyone remotely familiar with R. Kelly knows heis confident enough in his own abilities to be happy to share the stage with enormously talented people -- the more talented, the better."