Baby Kaboom! Nicole and Christina Pop!
Baby Kaboom!
Nicole and Christina Pop!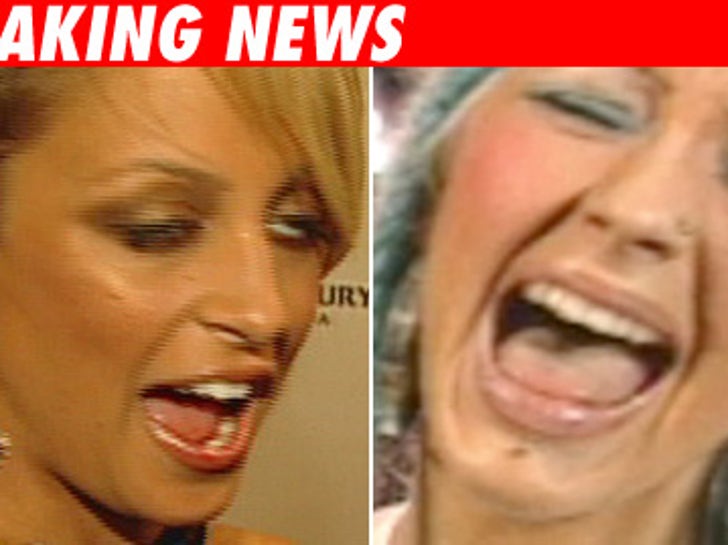 UPDATE: People confirms Nicole and Joel welcomed a baby girl, Harlow Winter Kate Madden. She weighed 6 lbs., 7 ozs., and Nic's rep tells the mag, "The beautiful healthy baby girl left the hospital with her ecstatic parents." And Mark Malkin reports that Xtina has given birth as well. We're told it's a bouncing baby boy!
Oh, baby! Both Nicole Richie and Christina Aguilera are in labor! Boil some water!
Us is reporting that the "Simple Life" star has checked in and will soon deliver her bundle of joy, and TMZ has just spotted grandpappy Lionel, uncle-to-be Benji and his fiancee Sophie Monk at the hospital. Getting the band back together!
Multiple sources have confirmed to us that Christina is there too. Maybe they can share a room?!