Donald Sutherland -- Allergic to Kiefer?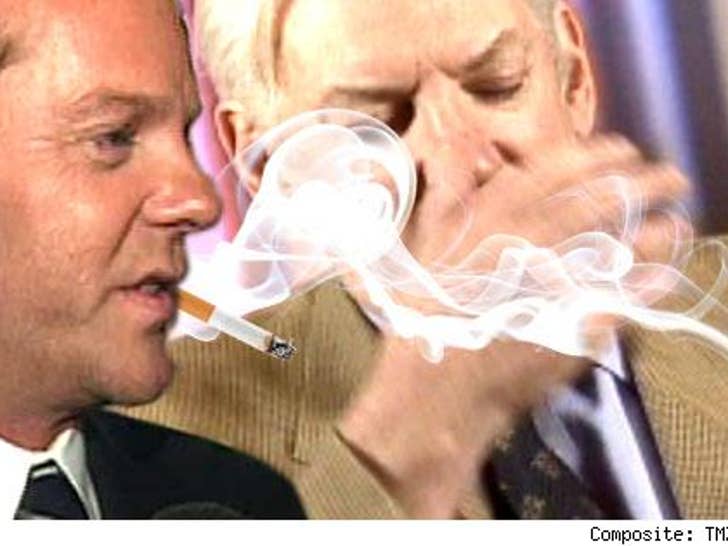 Donald Sutherland's publicist smells a rat! A rep for the Golden Globe-winning actor refused to allow him to be interviewed at the "Fool's Gold" junket last Friday -- after she got a whiff of cigarette smoke!

Donald has a "serious, serious" smoke allergy says the rep, and there are always strict guidelines in place to ensure he's not exposed to secondhand smoke. Just prior to Donald's arrival at the junket, some staff members had been puffin' away on the balcony -- and that just wasn't going to work.
Incidentally, Sutherland's son, "24" star Kiefer, is rarely seen without a cig. TMZ caught Donald hugging his smoky son last week, after Kiefer's release from jail. Perhaps he held his breath.
Sutherland's publicist had no comment on how he manages his extreme allergy around Kiefer.