Evi Quaid -- You Need Restraining, Not Me!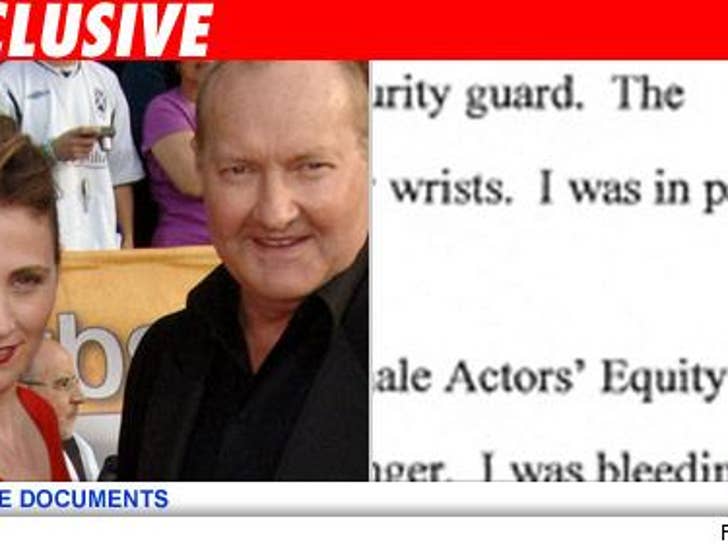 Actor's Equity may have filed restraining orders against Randy Quaid's wife Evi, but she says they're the ones who need restraining. She claims they broke her finger!

In her declaration, filed Monday in Los Angeles County Superior Court, Quaid claims when she went to the Actor's Equity office she was "physically restrained from behind by a security guard" who "placed handcuffs on one of my wrists." She also says a male Actor's Equity employee yanked a video camera out of her hand and broke her finger.
In the documents she says, "If anyone needs restraining, it is Actor's Equity."
Evi Quaid says the dispute stems from sexual harassment allegations made against her by an advertising agency that marketed a play starring her husband.
Actor's Equity had no comment.