Linda to Hulk: Shut Yer Mouth ... I Ain't a Boozer!
Linda to Hulk:
Shut Yer Mouth ...
I Ain't a Boozer!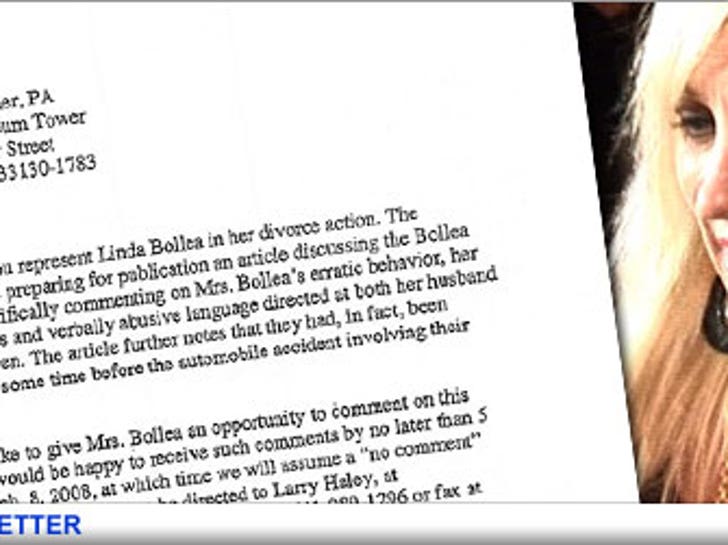 The lawyer for Linda Bollea accused her soon-to-be ex Hulk of having "a very close relationship" with a tabloid reporter -- and vows to lay the legal "smackdown" on him in court. This is getting goooooooood.
The National Enquirer sought comment from Linda for a story they were writing, which according the mag, detailed her "erratic behavior, her drinking habits and verbally abusive language directed at both her husband and her children."
Her lawyer, A.J. Barranco, responded by describing Linda as "a stay-at-home" mom, claiming that the Hulkster referred to the Enquirer's reporter as "my guy in the tabloids."
The letter does reveal, however, that Linda spent a week at the Betty Ford Clinic after Hulk accused her of having "various alleged personal behaviors." The doctors there found nothing wrong with her and sent her home.
Barranco concluded his letter by saying, "This is a case that will be resolved on the legal merits and true facts, not on the 'he-man tactics.' This case will be tried in court and we shall see a 'smackdown'!!"