Ashton's NYC Bday Hotspot's Got Hepatitis!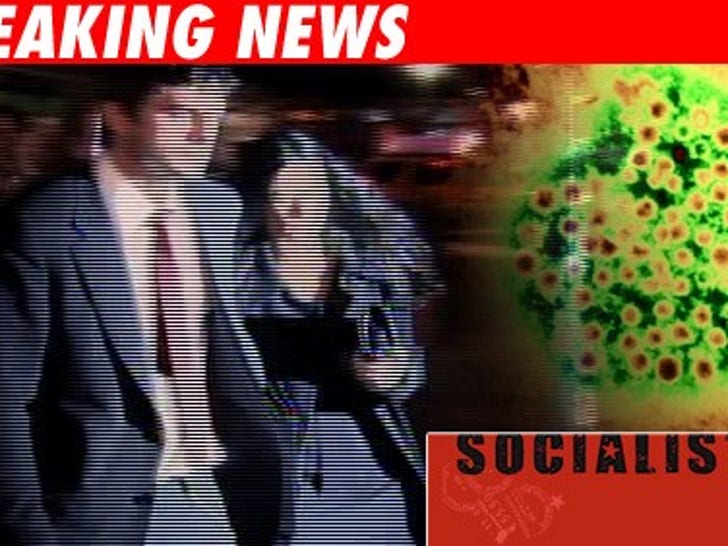 The New York hotspot where Ashton Kutcher had his birthday party just got word from NYC Department of Health that one of its bartenders was serving that night with Hepatitis A!

Among the patrons on hand at Socialista for Ashton's birthday: Madonna, Gwyneth Paltrow, Salma Hayek and Bruce Willis. They are urged to get a hepatitis shot. The Kutcher bash was held on February 7. The bartender also served up drinks on Feb. 8 and 11.
Hepatitis A is spread by putting something in one's mouth that has been contaminated with traces of fecal matter from an infected person. Symptoms include jaundice, fatigue, abdominal pain, nausea, and diarrhea. Any patron who hung at Socialista is considered to be at risk, and the Health Dept. says they should get a gamma globulin shot -- pronto!
Bar owners estimate roughly 700 to 800 people may have partied there on those three nights.
UPDATE: Socialista has issued the following statement to TMZ: "Although no additional cases of illness have been identified, the New York City Department of Health is urging customers to get the vaccination as a precautionary measure. We are grateful for their efforts and we will continue to support them in every way possible."