Spector Kills on Red Carpet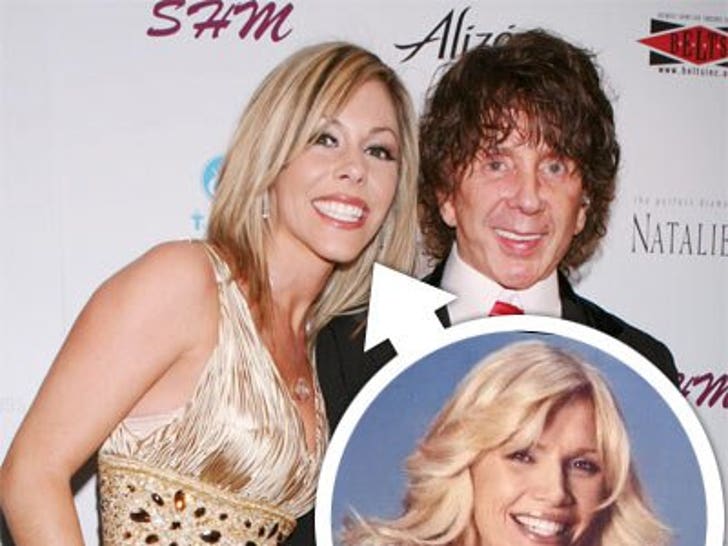 Wearing a modified "Golden Girl" chestnut brown wig, lady killer Phil Spector, 68, perkily appeared at a red carpet event in Beverly Hills this week with his living 27-year-old blonde wife, Rachelle -- who happens to look shockingly like the late Lana Clarkson. He's unbeweaveable!

He's got killer taste in blondes!