Phil Spector's New Hair Don't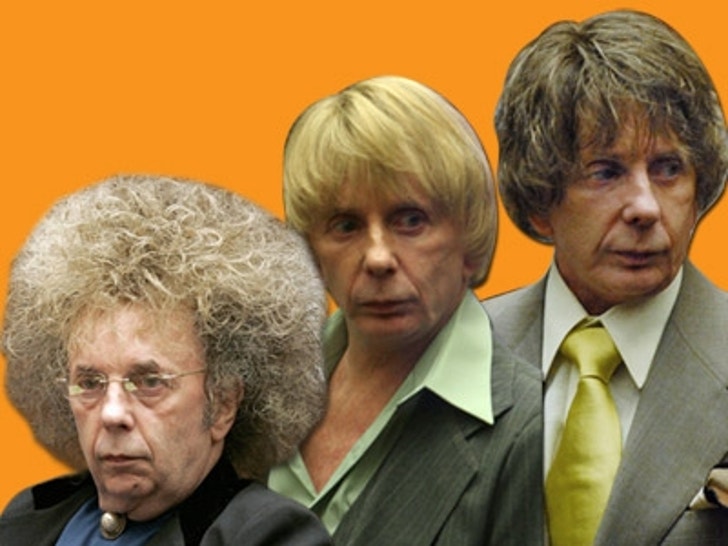 The verdict is in on Phil Spector -- and he's guilty -- of another bad weave!

First he frightened us with his shellacked "Golden Girls" Chia Pet monstrosity -- now follicularly challenged Phil's taken his heinous blond Clay Aiken bob and accented it with poop brown lowlights and some frizz. A little dab'll do ya!
Spector, 67, is on trial for the fatal shooting of actress Lana Clarkson in his foyer in 2003. Phil's hair, however, has been dead since 1979.