PETA Rats Out Stone for Hideous Oscar Jewelry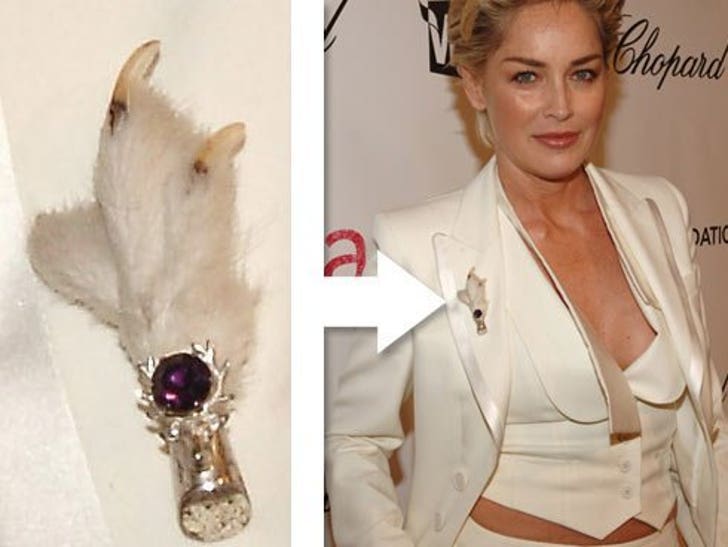 Fur loving Sharon Stone could give a rat's ass about what she wears these days on the red carpet. Literally.

Stone showed up to the Elton John party last night wearing an actual rats paw as a broach. And of course, PETA has a few kind words for the animal killer. "Maybe Sharon, passed over by the Academy yet again, was jealous of Ratatouille's Oscar win and thought a rodent paw might go with her haggard look. Her accessories these days are as dead as her career." Meow!