McCready: Let Me Watch My F**ked Up Life!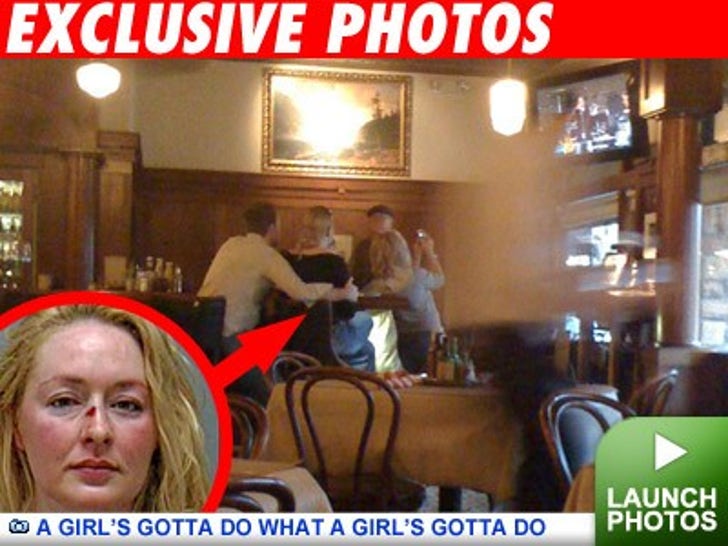 Countrywreck Mindy McCready's sob story of drug abuse and DUI was on the tee-vee last night and guess where she decided to watch it ... with a bunch of complete strangers ... at a BAR.

TMZ spies caught Mindy Mac at Ted's Montana Grill in Nashville, TN, sipping on a glass of wine and then demanding that the bar manager change the station to her segment on "Access Hollywood." Sources inside the bar tell us Mindy was very amused with herself ... but then got choked up about her own plight.
Mindy has had a string of issues lately including arrests for illegally-obtained prescription painkillers, DUI, and, most recently, battery.