"Millionaire Matchmaker" Is the New Heidi Fleiss
'Millionaire Matchmaker'
is the New Heidi Fleiss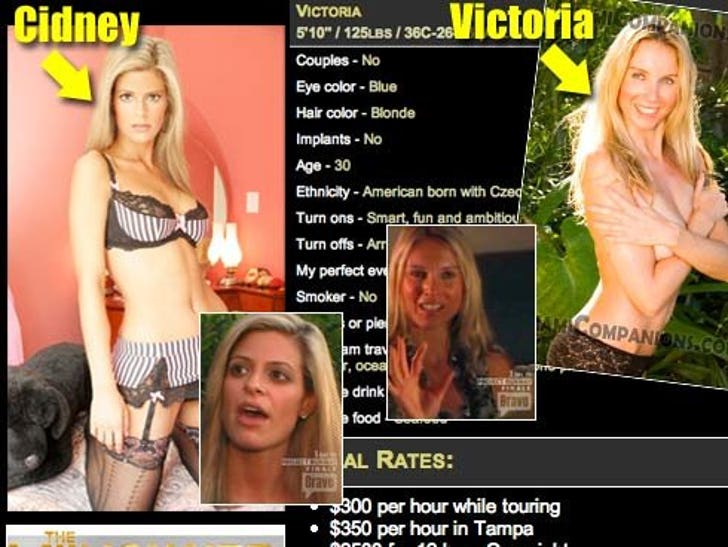 Bravo may want to check out muppet-faced yenta Patti Stanger's credentials, because last night's finale of "Millionaire Matchmaker" featured two successful men on dates with educated women of high pedigree and social standing -- like Playboy cybergirls and escorts!
Cidney (left) was made out to be a wholesome Jewish girl with a Masters in Journalism -- but they forgot to mention she models for Playboy and was something called Cybergirl of the Month. While Cidney accepted a marriage proposal from Vegas real estate mogul Paul Murad after just one date, turns out the couple have already split. Shocker!
On the show "Marcela" was said to be a travel agent, in actuality she looks a lot like "Victoria" (right) from the escort website Miamicompanions.com. But you don't have to be a millionaire to date Victoria -- she can be all yours for $300/hour!
TMZ contacted Bravo for comment, but have not heard back.