Kim K's Rear Sticks Out in Traffic -- Gets Bumped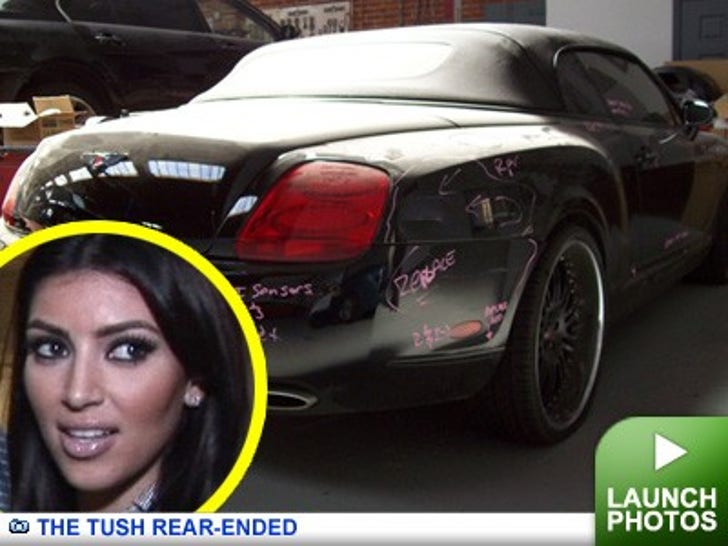 Damn that sucks. Kim Kardashian just wrecked her brand new Bentley!

The Tush was driving on the 101 freeway in L.A. last week, stuck in bumper to bumper traffic -- when she was hit by a motorcycle trying to weave in between cars. Sources tell TMZ the rider side-swiped the sick ride, popping the tire and scraping the rear end. The collision caused the rider to fall off his bike -- but he quickly got back on and took off! We're told Kim filed a report with the CHP.
The $220k Bentley was just over one week old. Bummer!