Clemens' Ex-Trainer Grand Slams into Bus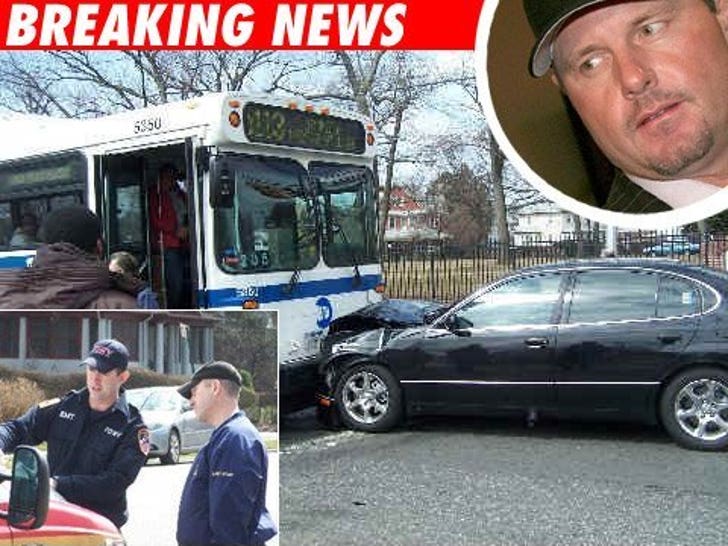 The guy who says he shot up Roger Clemens with 'roids got into a smash-up with a bus yesterday when he apparently passed out during a diabetic episode. Nurse!
NYPD says former Yankees trainer Brian McNamee was driving his Lexus in Queens when he rear-ended another car and hit a bus head-on. According to the New York Daily News, McNamee told cops that he fainted from his diabetes and "woke up in front of a bus." McNamee was uninjured, and no one on the bus was hurt seriously.
Clemens has denied all of McNamee's allegations.