Diddy to L.A. Times: Told Ya So!!!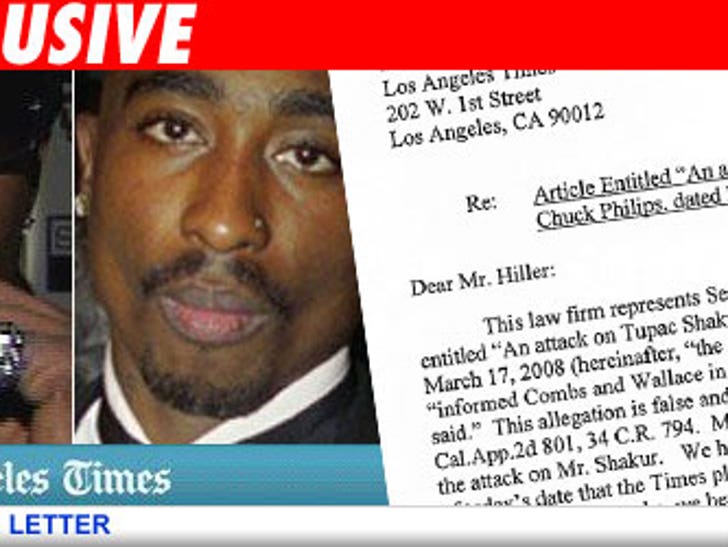 Sean "Diddy" Combs' attorney tried to talk the L.A. Times out of publishing an article last week that said his client had advanced knowledge of an attack on Tupac Shakur. But they did it anyway, and now the story is blowing up in their face -- and Diddy is pissed.

The story ran first on the L.A. Times' web site on March 17, and was then published two days later in the paper. When Diddy's attorney, Howard Weitzman, read the story online, he sent a letter to the Times asking them to "refrain from reprinting [the article] and that the false accusation be immediately be retracted." The paper did nothing.
Diddy's lawyer tells TMZ, "The Times completely ignored my letter, did nothing to correct their defamatory article, and never held the reporter, Chuck Philips, to the Code of Ethics the paper supposedly had set for its writers. We will continue to seek a retraction and to pursue appropriate remedies given the egregious and reckless conduct of Mr. Philips and the L.A. Times."
The authenticity of documents that were a focal point of the story have been brought into question by TheSmokingGun. The Times has said they will launch an internal investigation into the matter.