From Nobody to Pussycat Skank in a Flash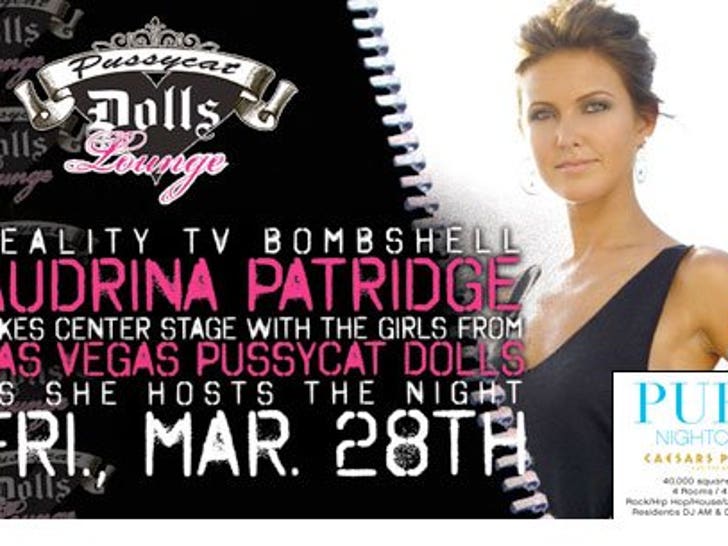 Just one week after her nude pics were "leaked" on the Internet, Audrina Patridge has gone from nobody the brunette on "The Hills" to stripping Pussycat Doll. Another skank is born!

Now that everyone knows what kind of girl she really is, Audrina is getting top billing -- and around $5k -- to take her clothes off with the Pussycat Dolls in Vegas on Friday. We're told her peeps have been working overtime to pimp her out hardcore to cash in on her new found notoriety. Just a few months ago, 'Drina couldn't get into Hyde -- now she's getting paid to host a night at PURE and drink for free in a VIP booth. Dontcha wish your naked pics were hot like hers!
Looks like Audrina is taking a page straight from the Paris Hilton and Kim Kardashian Hollywood Handbook -- and her sex tape hasn't even surfaced yet!
Her rep tells us she's not performing, just introducing the Dolls on stage. The rep adds, for the record, this gig was locked in way before the nudie pics surfaced.