Matt Escapes Long Arm of Law: Free To Bong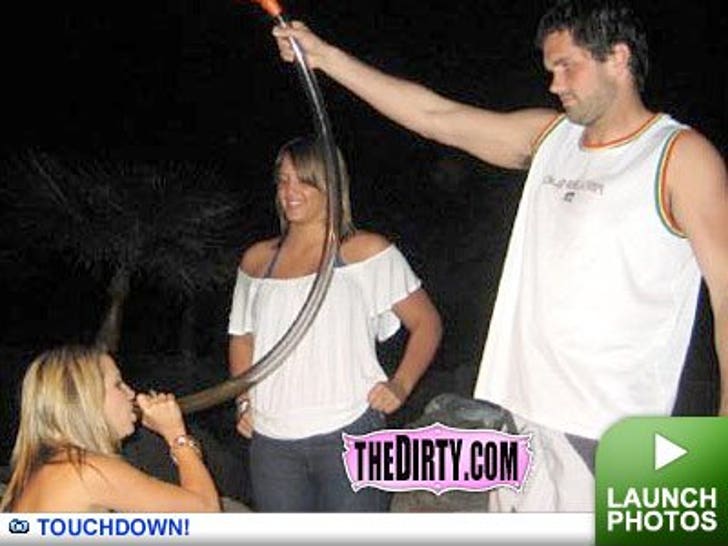 Matt Leinart will not be charged with funneling alcohol to minors....even though there may be proof (as in 12 proof) to the contrary.

Pictures of Leinart surfaced earlier this week. At least Matty boy didn't use his million dollar throwing arm to deliver a 12 ounce shot to the face -- the face of what appears to be a drunk chick. The question, is the beer bong-ee underage? Drinking age in Arizona is 21.
The Maricopa County Sheriff's office tells TMZ they are not investigating. They just don't wanna know if Matt's rat can legally drink. The Sheriff says pictures aren't enough to charge someone with a crime. Well, they could talk to the chicks...we're just sayin'.