Seacrest Out ... With Girl!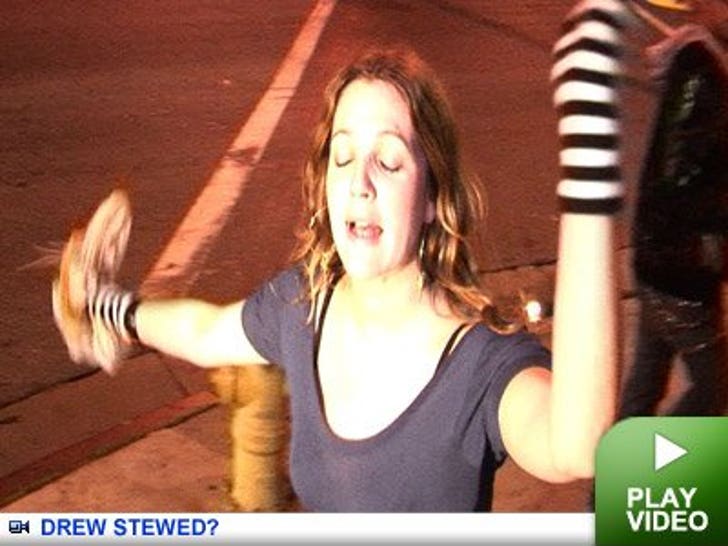 Sure, Ryan Seacrest is feeding from Benji Madden's cast-offs, but Ryan's still winning here -- she's damn hot!
The "Idol" host went out to Ago Friday night with Sophie Monk, who was Benji's fiancée before he hooked up with the skanktastic Paris Hilton.
We caught Ryan, Simon and Randy outside Larry King yesterday. Simon and Randy were coy about Ryan's dating habits, while Seacrest himself had selective hearing about Sophie. How convenient.
Drew Barrymore Stumbles, Mumbles
Double rehab grad D.B. left a West Hollywood club last night and walked to her car -- kinda, sorta.

BFJustin Long gave Drew props -- literally -- as a bodyguard partially blocked the view. We're hopin' it was one of those weird nights. We like our Drew lucid.
Rob Lowe -- I Did Not Have Sex With That Woman
It's hard to find good help these days.
TMZ has obtained copies of three lawsuits filed by Rob Lowe against three former employees -- alleging one had sex on his bed with strangers when Lowe wasn't there, alleging that another spread "malicious lies" against Lowe and his family, and a third employee who Lowe says falsely accused him of having an "intimate relationship" with her.
Lowe has filed three separate lawsuits, each one seeking a minimum $1 mil in damages. In the first, Lowe claims Peter Clements, his former chef, had sex in the family bed with strangers, stole prescription drugs and, worst of all for a chef, pilfered food.
In another lawsuit, Lowe claims Jessica Gibson, his former nanny, made "false and defamatory statements" suggesting they had an affair. He also says Gibson falsely accused him of sexually harassing her. And, Lowe claims, Gibson accused his wife, Sheryl, of making "inappropriate comments of a sexual and racial nature to Defendant [Gibson]." Lowe says Gibson tried blackmailing him, demanding $1.5 mil.
And in the third suit, Lowe says another former nanny, Laura Boyce, has spread "malicious lies" against his family.
Simon Likes Johns; Neighbors, Not So Much
"American Idol'" wannabe Michael Johns took a break from singing other people's songs by hanging out with his mom and ... singing other people's songs.

Johns did what Simon hates most at a friend's apartment -- karaoke. But this was not your grandma's karaoke party -- it was his mommy's. Michael and mom sang into the night, and things got so out of hand, the neighbors complained about the noise. Their song of choice was "Sweet Caroline."
A rowdy Neil Diamond karaoke party? Can you say oxymoron?
Loni Anderson: 'Memba Her?!
Priscilla Moves Judges, Doesn't Move Face
Carrie Ann Inaba was just blown away by the "expressions" on Priscilla Presley's face last night.

There are a lot of homeless men begging for money on the streets of Hollywood, but this one looks familiar ...

Oh my God -- it's former Minnesota governor Jesse Ventura! The years have not been kind.