Priscilla Presley Victim of Phony Cosmetic Doc
Priscilla Presley
Victim of Phony
Cosmetic Doc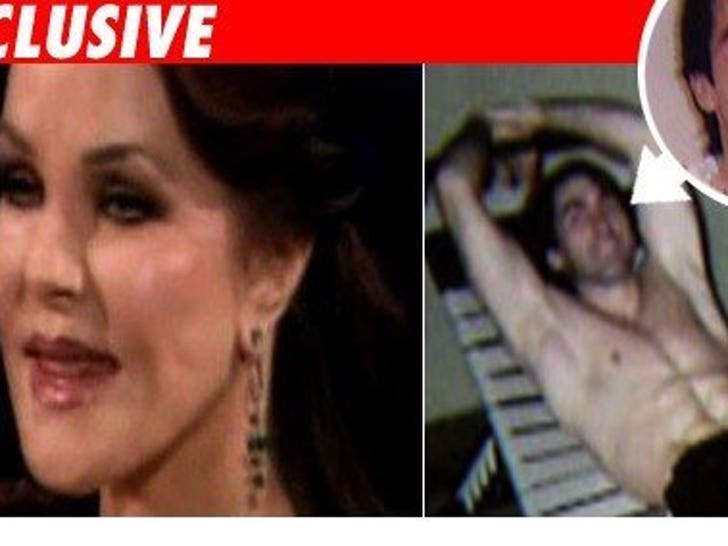 TMZ has learned Priscilla Presley is the victim of a botched cosmetic procedure. What's worse -- it was at the hands of a gigolo who was sent to prison for perpetrating an injectable scam on Hollywood's elite.
Priscilla, whose face looks ... strange on "Dancing with the Stars," went to Dr. Daniel Serrano around 2003. Serrano was a good-looking doc from Argentina who hooked into Hollywood's social A-list and started giving them what he claimed were miracle injections that worked better than Botox.
In fact, Serrano was injecting industrial, low-grade silicone similar to what's used to lubricate auto parts in Argentina into the faces of these women. Several women, including Shawn King, Larry's wife, and Diane Richie, Lionel's wife at the time, held injection parties in their homes, with Serrano needling them with the non-FDA approved drug that he had smuggled in to the U.S. Shawn King has said the injections created a lump in her lip that made it difficult to speak and drink liquids. Serrano charged between $300 and $500 a pop.
But wait, it gets worse. Serrano wasn't even a licensed doc in the U.S. The injections caused lumps, paralysis and holes in the faces of some of the women (and some men) he injected.
Serrano, who was nicknamed Dr. Jiffy Lube, was indicted by the Feds for smuggling drugs, and the conspiracy and use of unapproved drugs. He was convicted, and last week he was released and is currently being investigated by federal immigration officials and could be deported.
BTW, Diane Richie was also indicted as an accomplice. She pled out and was placed on probation.
As for Priscilla -- who had no idea she was being injected with silicone -- we're told she's undergoing corrective work.