McCain Intern -- Chef Boyarthief
McCain Intern
Chef Boyarthief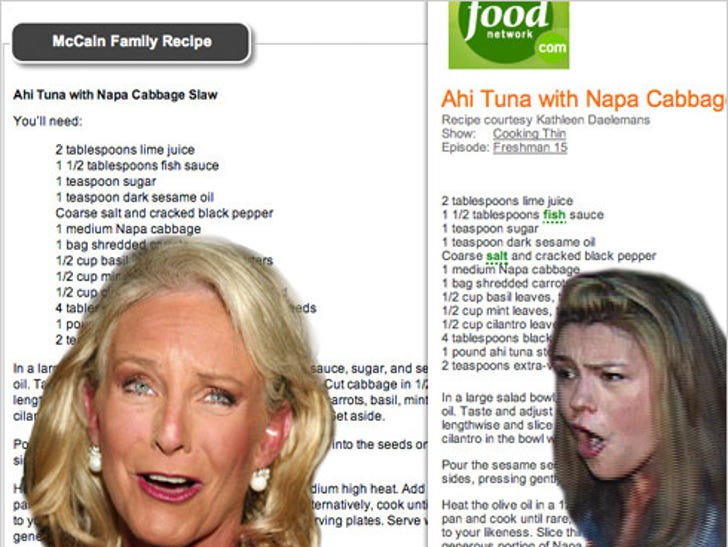 Always blame the intern: John McCain's campaign tells TMZ that it was a "low-level unpaid staff debacle" that resulted in a bunch of Food Network recipes being fobbed off as Cindy McCain's on the Senator's web page.
We're told that the intern in question has been "swiftly dealt with" and that the site's already been taken down. Apparently, McCain's peeps say, the web intern saw fit to "add Rachael Ray to our policy team" (so droll, those McCainites) and they apologize to the Food Network for the recipe-filching, as first observed by the Huffington Post.
Fear not, though: Cindy's "recipes" have generated "a tremendous amount of public interest" and they're working on getting the page back up -- with Mrs. McCain's real recipes. Stouffer's creamed chipped beef on white toast, anyone?