"Baywatch" Star: Worst Supporting Actor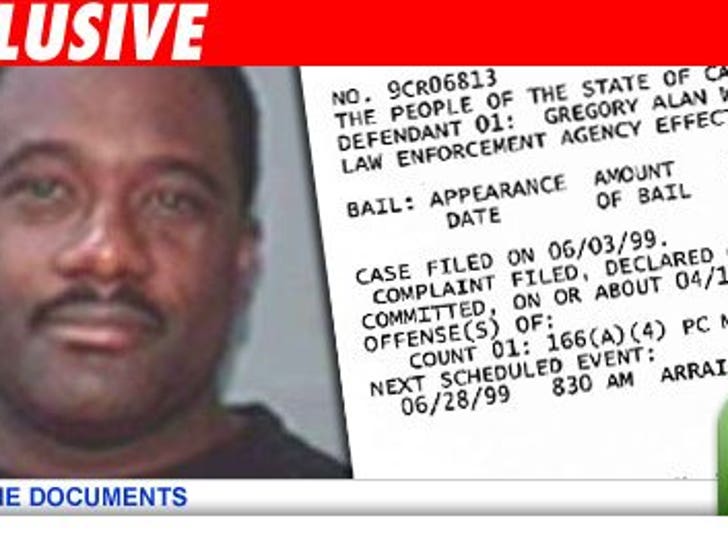 Gregory Williams is best known for his role as Sgt. Garner Ellerbee on "Baywatch" and is one of the most wanted actors in town -- by L.A. County Child Support Services.

Williams has earned the title of one of L.A.'s Most Wanted Delinquent Parents for failing to care for five children and owes over $209,000. In 2000, Williams plead no contest to failing to support two of his sons, but failed to appear at a later scheduled court date, so a warrant for his arrest was issued.
While he's no Bill Gates, Williams has steadily earned income as an actor appearing in everything from "Everwood" to "Law & Order: SVU." Most recently he worked on a movie currently in post-production co-starring Luke Perry and LeAnn Rimes.
TMZ contacted LACCSS, who told us the information on their website is up-to-date. When TMZ asked if it was in fact the "Baywatch" star, a rep replied, "Why? Do you know where he is?"
Williams' rep was not immediately available for comment.