"Mermaid" Star Says Disney Threw Him Overboard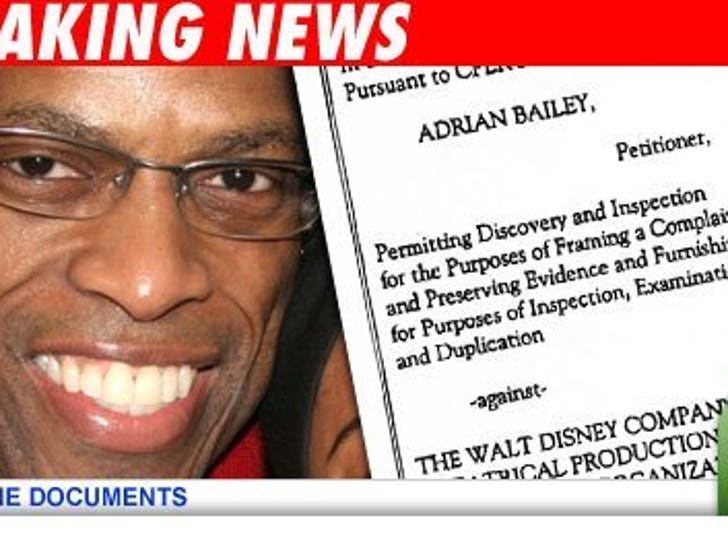 A guy who fell through a trap door on the stage of Broadway's "The Little Mermaid" says Disney is trying to make him look less banged-up than he really is.

In a petition filed in New York, Adrian Bailey says the Mouse House told the press that he'd only suffered two broken wrists after falling 20 feet from a fake sailing ship onstage last Saturday. Bailey says that it was actually 30 to 40 feet, and that his injures -- ready to wince? -- include "a broken back, shattered pelvis, fractured sternum, multiple fractured ribs and a fractured foot, in addition to fractured wrists."
He wants Disney to leave the ship prop as is, so it can be "inspected." Disney Theatrical Productions released this statement to TMZ: "Out of respect to Adrian and his family and their request for privacy, we have refrained from making any additional comments in the media regarding his condition. We continue to respect those wishes and our hearts go out to Adrian as he recovers from this serious and unfortunate accident. We have launched a thorough investigation of the circumstances related to this incident and will continue making the safety of our company members our top priority."